Introduction
Corundum is
Bauxite
, coke (anthracite) as the main raw material in the smelting electric arc furnace at high temperature, the main chemical components of Al203, Ti02 also contains a small amount of Si02 and Fe203 characteristics: High toughness like SiC, microscopic hardness 1800-2200kg/mm2, bulk density ≥ 3.85g/cm3, melting point: 2250° C
Advantages
High temperature, high refractoriness 1850oc. Above 2200 ° C high temperature furnace purification, cleaning, crystallization, sorting, crushing, magnetic separation, screening and other processing methods into a variety of particle sizes. Its dense texture, high hardness, formation of spherical particles, high purity, detailed texture, high stacking density, oxidation resistance coating, for the manufacture of ceramic, resin and high abrasive grinding, polishing, sandblasting, precision casting, etc., can also be used to manufacture advanced refractory
Features
The product of our factory has high purity, dense texture, high bulk density, self-sharpening, good toughness, ultra-low magnetic content characteristics, abrasive grinding it made a sharp, low fever, grinding ratio, and the use of less buildup; Made of sintered abrasive with dark blue color after firing, can not afford to mesh cracks, no rust, suitable for the manufacture of ceramic, resin and high abrasive grinding, polishing, etc...
Applications:
It is suitable for grinding high tensile strength of metal, such as a variety of general-purpose steel, malleable iron and hard bronze. It can also create advanced refractories. The ideal material of coated abrasives and resinous grinding wheels; It is functionality filler, filter medium, hydraulic cutting medium, and perfect choice of refractory.
Main size
F 1 # - 63 # 4 #, 80 #, 90 #, 150 #, 180 #, 180 #;
1 mm, 1-3 mm, 3-5 mm 5-8 mm, 8-12 mm 25-0 mm 10-30-50 mm
Fine powder: 180#-0, 200#-0 320#-0
 

  

AL203
 

 

    Fe2O3
 

 

  SiO2
 

 

    A pperance
 

 

     TiO2 
 

 Brown  

 fused

 alumina
 

Grade A-1 
 

≥ 95
 

    ≤0.3
 

≤1.5
 

Palm   red particles
 

1.503.80             
 

 
 

Grade A-2
 

≥90
 

    ≤1.3
 

≤1.5
 

Black particles
Gray powder
 

1.50-3.80
 

 
 

Grade B-1
 

≥85
 

    ≤1.8
 

≤1.5
 

Black particles
Gray powder
 

1.50-3.80
 

 
 

Grade B-2
 

≥80
 

    ≤2.3
 

≤1.5
 

Black particles
Gray powder
 

1.50-3.80
 

 
 

  Grade C
 

≥70
 

    ≤4.3
 

≤1.5
 

Black particles
Gray powder
 

1.50-3.80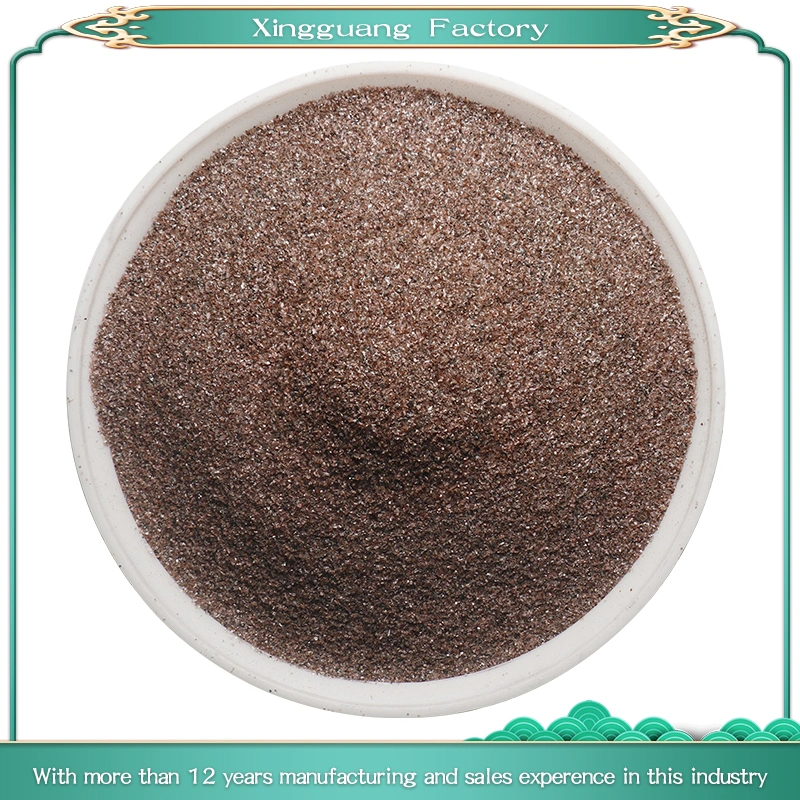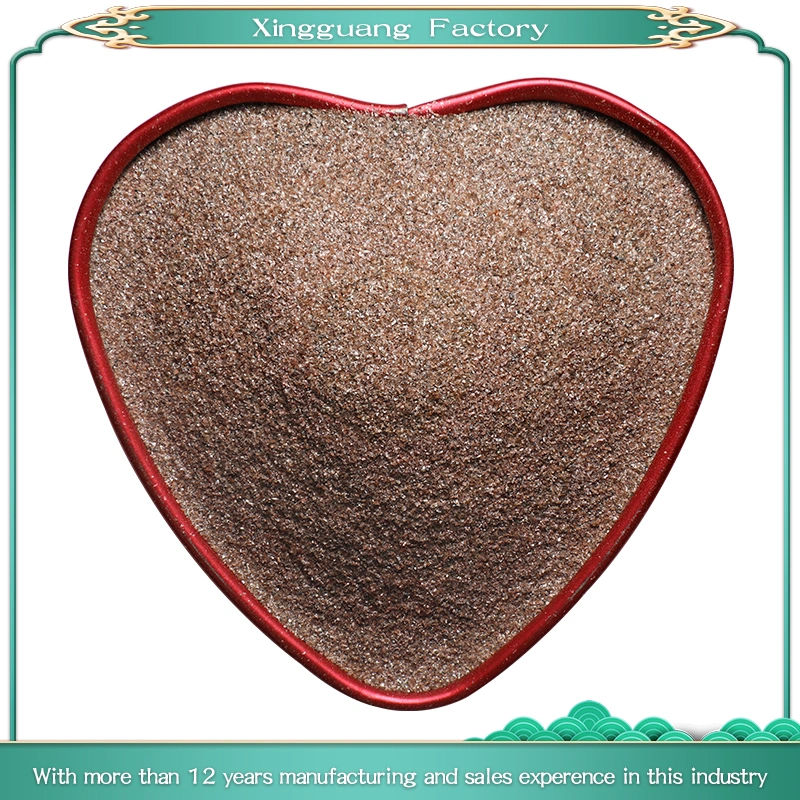 Package
: 1.Small bag:25kg/20kg PP bag,2. Big bag:500kg-550kg bag,3.According to customer's requrements.
Shipping
: 1. 20GP FCL:10tons,2. 40HQ:20-22tons,3.40HQ fcl:22tons,or 26 tons,The above quantity without pallet. Stroage: 1.Must be stored in fireproof building,2. Not be mixed with oxidizing agent,3.Storage place must ban naked frame.
Factory
Profiles:
Dengfeng City Ludiantown Xingguang abrasive Factory are a professional manufacturer which has already had about 15 years history of Abrasive materials , we can provide Brown Fused Alumina , white fused alumina , Silicon Carbide ,Garnet Sand and so on .We have Professional production team, and high-quality after-sales service staff. We insists the principle of " Integrity Management, High Quality, Good Service " to promote our rapid development.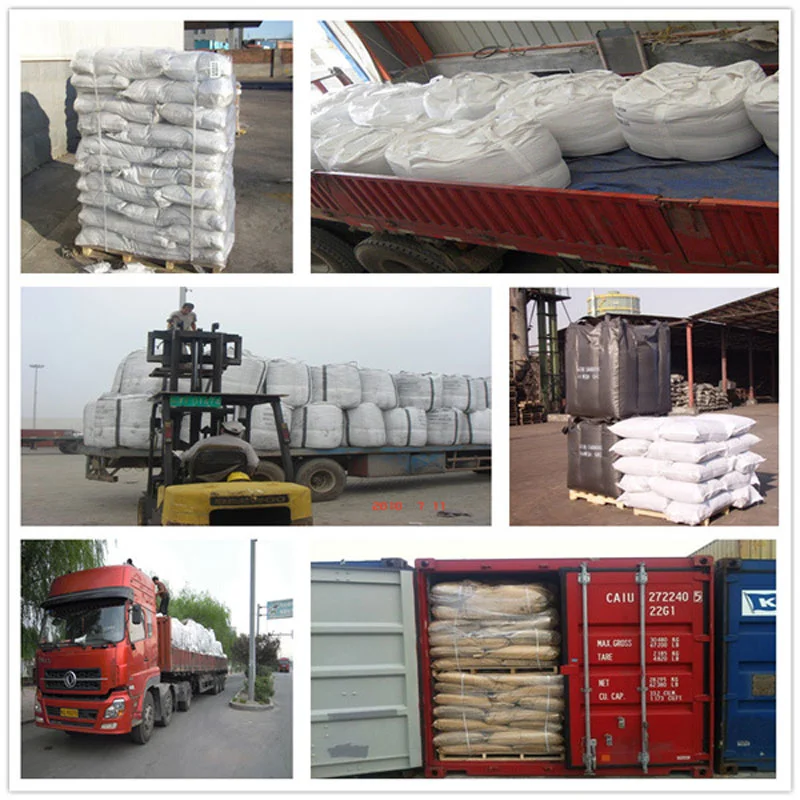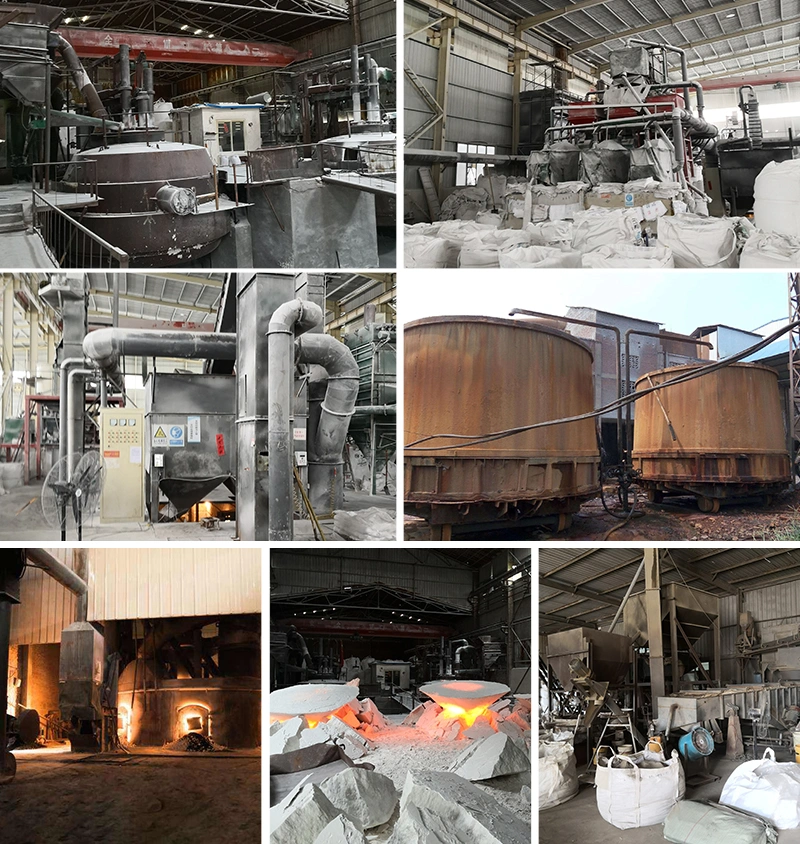 FAQ                 
1 How about your MOQ?
The MOQ is 1 ton, or depends on the kinds of products.
2 How about the payment?
We accept 30% deposit of T/T and L/C and western union etc.
3 How about the package?
Net weight: 25kg or custom packaging.
4 How can I get the sample?
We offer free samples, customer only need to pay for the shipping fee.
5 How does your factory ensure your quality?
The factory use advanced equipment and high quality raw materials and produce under professional technician supervise, we guarantee for all of our products and we have quality certification.