1. Description:
Brown aluminium oxide/
Brown Fused Alumina
is fused and crystallized under high temperature from a mixture of
Bauxite
and other and other raw materials. It is characterized by its high hardness, good toughness and shape in size. Abrasives tools made of it are suitable for grinding metals of high-tensile strength such as: Carbon steel, general-purpose alloy steel, annealed malleable iron and hard broze, etc. It also can be used as refractory materials.
2. Application:
Suitable for grinding high-speed, high carbon steel
High-grade refractory materials
Abrasives tool
Grinding and polishing
Ceramics
LED
Sandblasting
Aviation
3. Common Specifications:
Abrasives F 1 # -63 # 4 # -80 # 90 # -150 # 180 # -240 #
Sand 0-1mm, 1-3mm, 3-5mm 5-8mm, 8-12mm 25-0mm 10-0mm
50-0mm 30-0mm
Powder 180 # -0, 200 # -0 320 # -0
F for Bonded Abrasives and sandblasting specification; P for coated abrasives specifications; W for the powder, 320 # that is the W40
Item 
 Al2O3
 Fe2O3
 SiO2
 TiO2
Density
Grade  A 
≥95 %
≤0.3 %
≤1.5 %
1.50-3.80 %
3.85 g/cm3
Grade  B
≥90 %
≤1.3 %
≤1.5 %
1.50-3.80 %
3.85 g/cm3
Grade  C
≥8 5%
≤1.8 %
≤1.5 %
1.50-3.80 %
3.85 g/cm3
Refractory-- 0-1mm, 1-3mm, 3-5mm, 5-8mm...     W: 200# .320# or your required
Abrasives-- F12. F14 .F16 .F18 .F20 .F24 . F30. F36 .F40 .F60. F80 .F150  F180 .....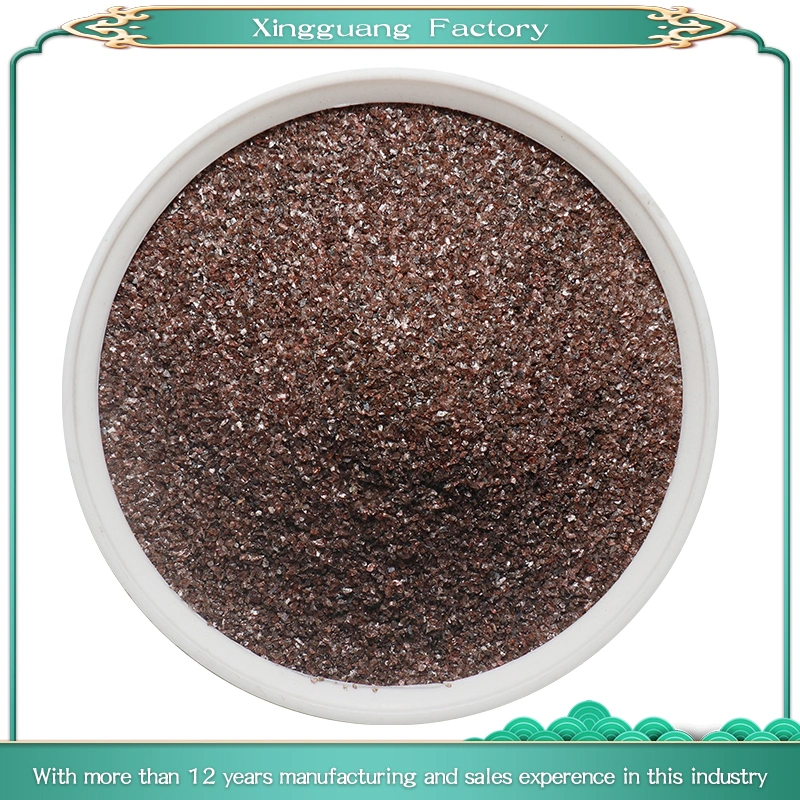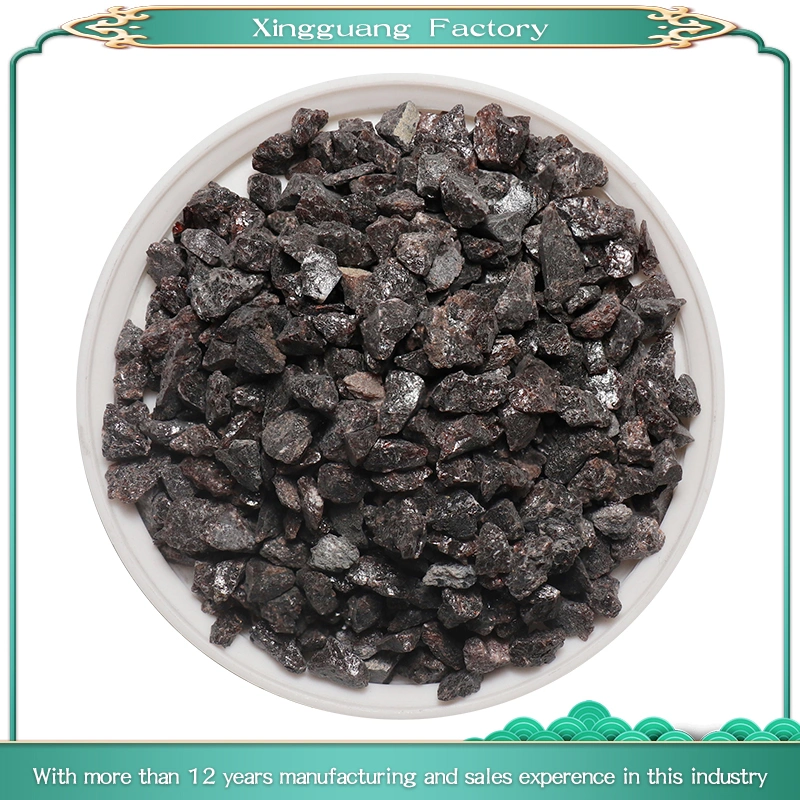 Package
: 1.Small bag:25kg/20kg PP bag,2. Big bag:500kg-550kg bag,3.According to customer's requrements.
Shipping
: 1. 20GP FCL:10tons,2. 40HQ:20-22tons,3.40HQ fcl:22tons,or 26 tons,The above quantity without pallet
Stroage:
 1.Must be stored in fireproof building,2. Not be mixed with oxidizing agent,3.Storage place must ban naked frame.
Factory
Profiles:
Dengfeng City Ludiantown Xingguang abrasive Factory are a professional manufacturer which has already had about 15 years history of Abrasive materials , we can provide brown fused alumina , white fused alumina , Silicon Carbide ,Garnet Sand and so on .We have Professional production team, and high-quality after-sales service staff. We insists the principle of " Integrity Management, High Quality, Good Service " to promote our rapid development.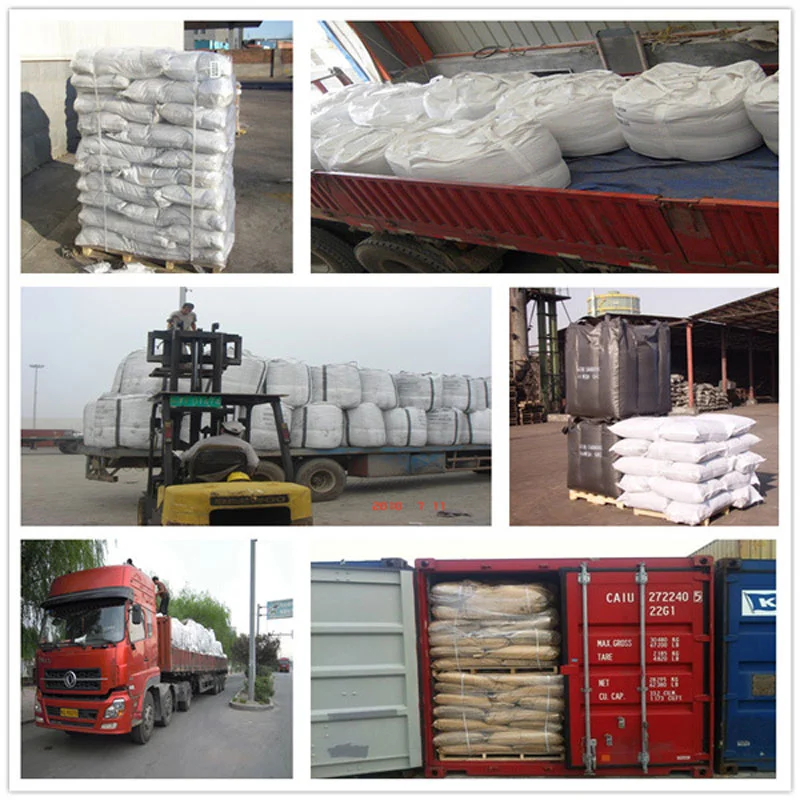 FAQ                 
1 How about your MOQ?
The MOQ is 1 ton, or depends on the kinds of products.
2 How about the payment?
We accept 30% deposit of T/T and L/C and western union etc.
3 How about the package?
Net weight: 25kg or custom packaging.
4 How can I get the sample?
We offer free samples, customer only need to pay for the shipping fee.
5 How does your factory ensure your quality?
The factory use advanced equipment and high quality raw materials and produce under professional technician supervise, we guarantee for all of our products and we have quality certification.