Description
Coconut Shell Activated Carbon
is made from high quality coconut shell. It is manufactured in rotary furnace by steam activation showing features of superior adsorption capacity, large surface area, high hardness, long service life and fast rate of deodorization. It is good
Filter Media For Water Treatment
.
Application:
For Water Treatment
For Air Purification
For Solvent Recovery
For Catalyst Carrier Or Catalyst
For Desulfuration and Denitrification
For Garbage Burning
For Protection
For Efficiency Adsorption
For Pressure-swing Adsorption
For Sugar Refining
For Hydrocarbon Adsorption
For Natural Gas Purification
For Gasoline Recovery
For Deodorization
Product advantages:
1. Developed pore structure;
2. High mechanical strength;
3. Large specific surface area;
4. Strong adsorption capacity;
5. Easy to regenerate, and durable etc.
Production progress:
1. Choose 40mesh high quality Coconut shell as material.
2. Put the zinc chloride solution into the coconut shell. Make sure adsorb all the zinc chloride solution.
3. Move into open flat coking oven hermetically sealed carbonization about 3 hours. The temperature adjust to 400° C.
4. Every 30 minutes thoroughly mixing time, mixing before the furnace temperature drop to below 100° C, after mixing temperature closed charring, until become black coke, show that carbonized completed.
5. Add suitable zinc chloride solution into the coconut shell carbon again, Move into activation furnace and adjust the temperature to 650° C.
6. Wash the coconut shell based
Activated Carbon
with the boiling water.
7. Drying the wet activated carbon.
8. Crushing the activated carbon into same size particle.
9. Package.
Specification:
| | | | |
| --- | --- | --- | --- |
| Item  | Data  | Item  | Data          |
| Iodine  | >950mg/g | Bulk density | 0.45-0.55g/cm3 |
| Surface area | >800m2/g | Lossing on drying  | <10% |
| Volume | >0.9cm3/g | Hardness  | >95% |
| Adsorption rate  | >650mg/g | PH | 5-9 |
| Moisture  | <5% | Ash  | 4-8 |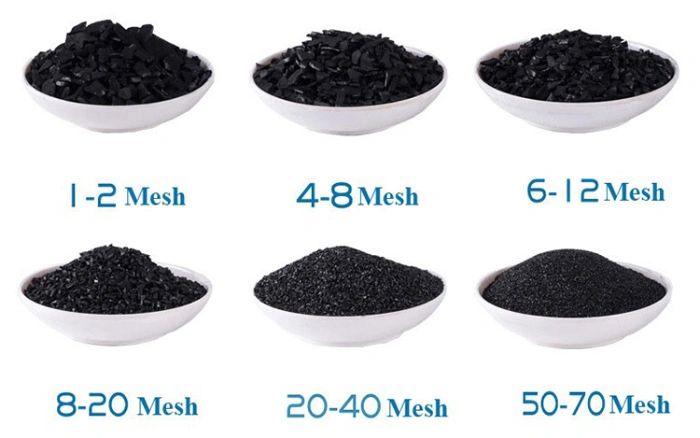 Package: 
25kg a bag ,500kg a bag or according customer requirement.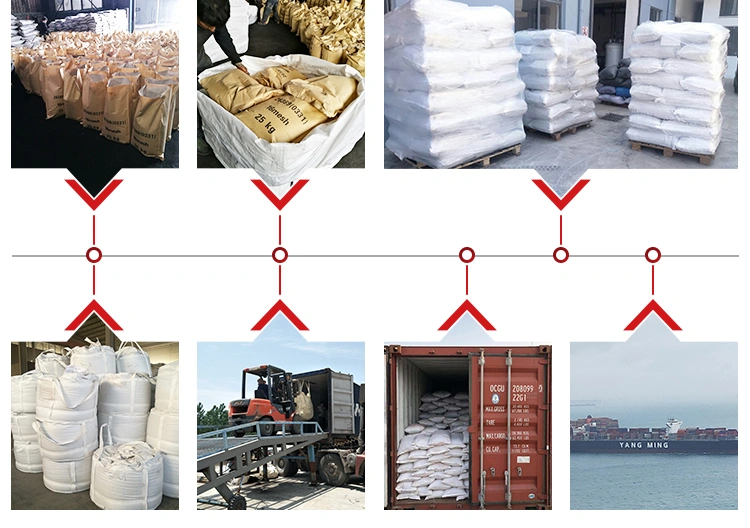 FAQ:
1.Are you factory or trading company ?
We are manufacturer of activated carbon and other products.
2.How about the payment?
We can accept 30% deposit?T/T,?,Western Union and so on.
3.How about the package?
Net weight: 25kg or as the customers' requirements.
?4. How can I get the sample??
We'd like to supply samples free of charge ,customer just need bear the shipping cost.
5. How does your factory?ensure your?quality??
Our company has our own technicians so that we can guarantee our products from the tip to tow, which we can have our own reputation.