Choline chloride corn grit manufactures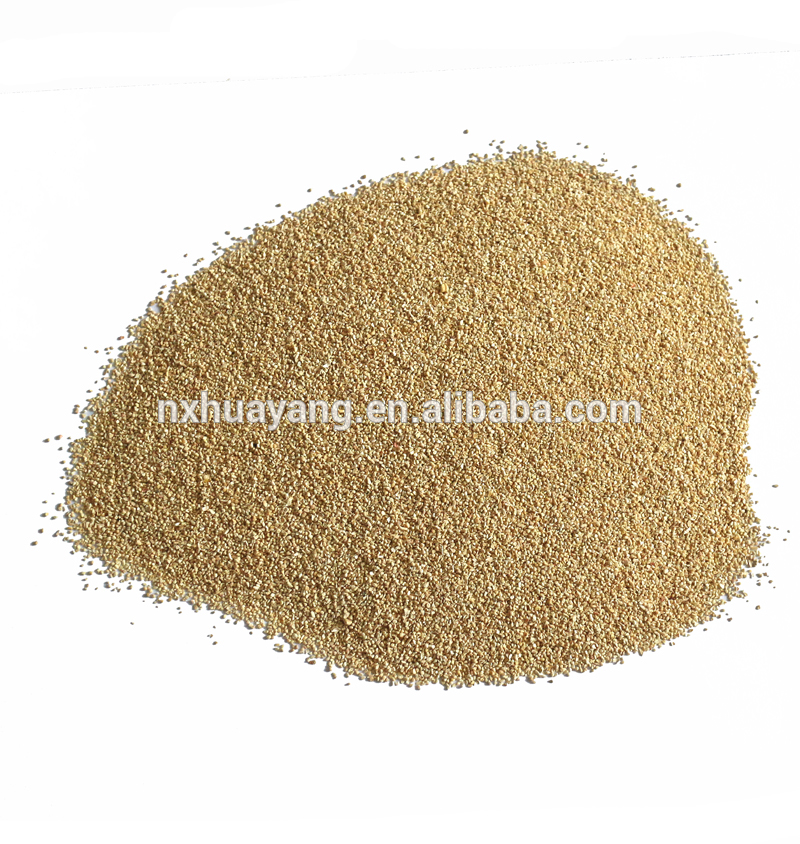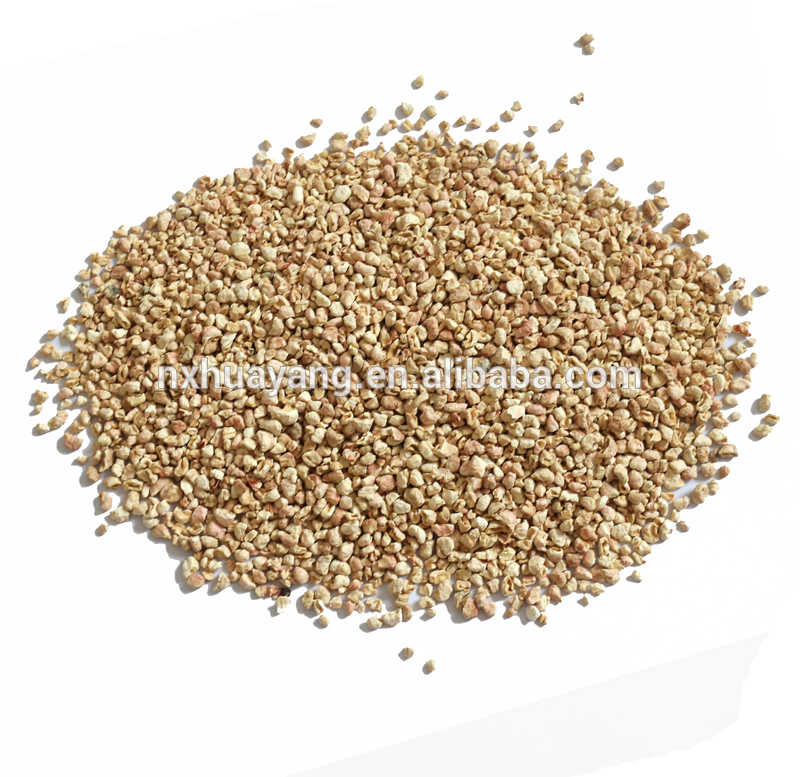 Plant Introduction

    Our company was founded at NingXia province,we are professional Activated Carbon manufacturers, currently produces a variety of multi-purpose series of activated carbon. The company is located NingXia, transportation is very convenient. The company has passed ISO9001: 2008 quality management. Company research and development of various series of activated carbon, the formation of the product from raw material acquisition and processing to end sales of vertically integrated business structure, becoming a very competitive business activated carbon.

    Integrity first, welcome new and old friends to visit. Let us sincere cooperation, join hands, and grand plans to create Albert, forging ahead!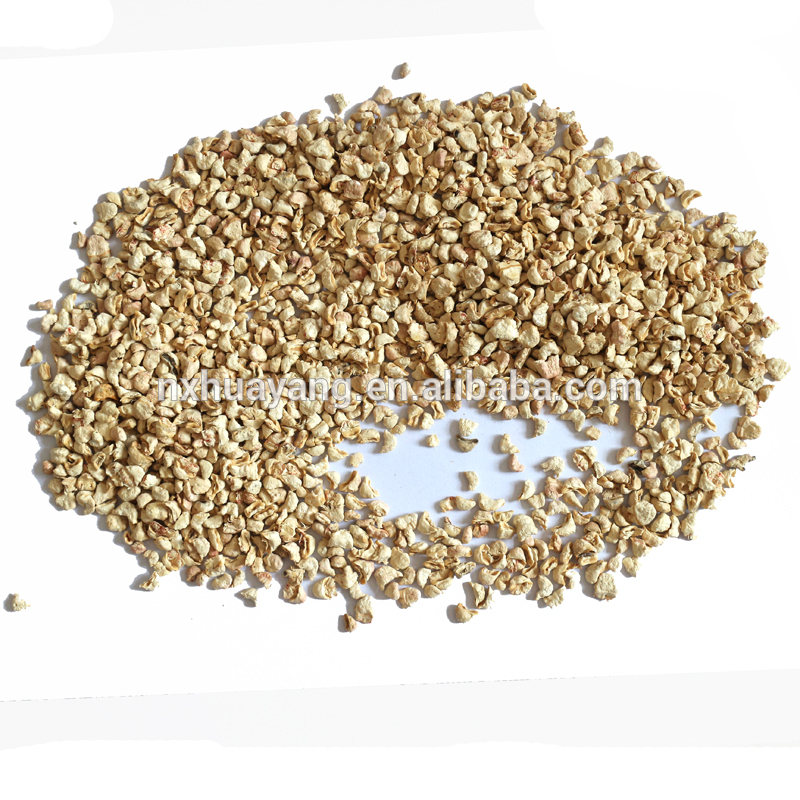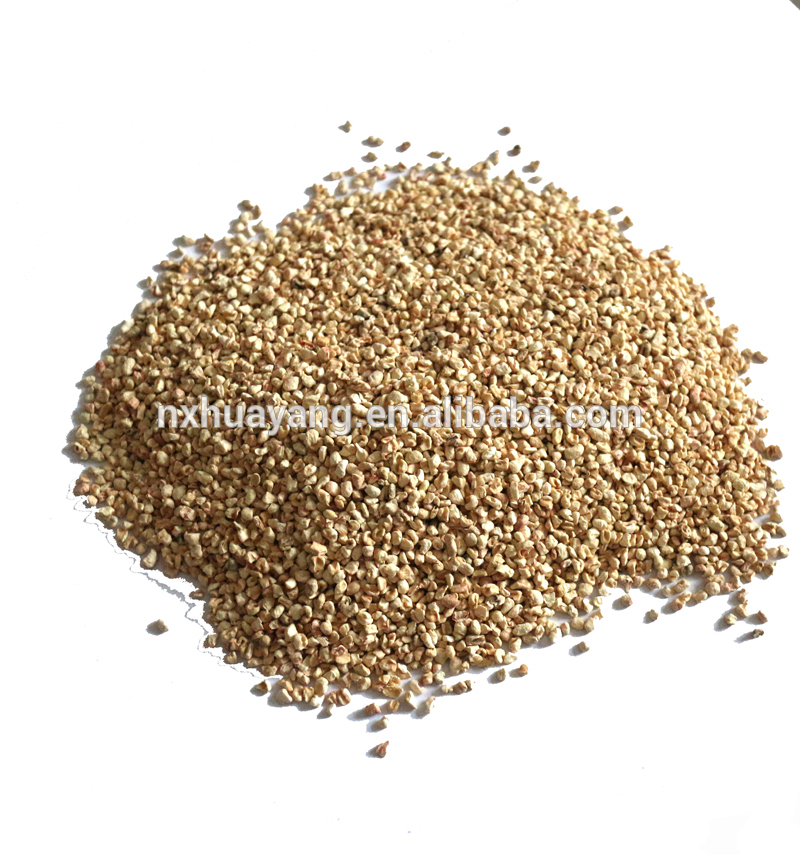 Product Description

     For glasses, buttons, electronic components, automotive parts, polishing of magnetic materials and drying, dry processing. Pieces to be machined surface bright, high degree of finish, no trace of the workpiece surface water. Corncob can be divided into large, medium, small can be matched with the light decoration equipment, drying equipment.


    Corncob granule powderis made of high quality Corn Cob processing, as beige or yellow brown, was formerly a variety of meal particle powder replacement products, moisture content of 5, 5.7 of crude protein, crude fiber 3.7, the proportion is 0.3-0.35, the adsorption capacity of 50-70, is a carrier of production of veterinary drugs, soybean meal and other vector of alternatives. Mainly used in the production of Ma Du mycin, choline, vitamin, premix and feed additives and other dozens of veterinary drugs and feed additives. It has the characteristics of low cost than other carriers, long shelf life, good fluidity, strong water absorption, good palatability etc.. With corncob granule powder as carrier production of veterinary drug shelf life up to three years of heavy stable, the indicators and microbial indicators are in line with national and international standards, low cost, high quality and inexpensive.

     Ear corn cob corn kernels off the cob, accounting for 20% to 30% by weight of corn on the cob, and its organizational structure is divided into three parts:
1 corncob surface rough parts, namely drum bran layer.
2 corncob middle part, hard and elastic, known as corncob woody layer, accounted for 60% of the total mass of the corncob.
3 corncob innermost end, the soft parts, soft and white, called corncob sponge batts. Bran and boil about 40% of the cavernous portion of the total corn cob.
 
Choline chloride corn grit manufactures Specification
Subject

Index

Coarseness (mesh)

5# 5.00—4.00mm, 6# 4.00-3.15mm, 8# 2.80—2.36mm,10# 2.00—1.80mm, 12# 1.70—2.50mm, 14# 1.40—1.25mm,16# 1.180—1.060mm, 20# 0.950—0.850mm, 24# 0.800—0.630mm

 

density

1.28g/cm3  

Shell content

90.9%

PH 

3-6

Hardness (%)

2.5-3.0

Moisture (%)

8.7%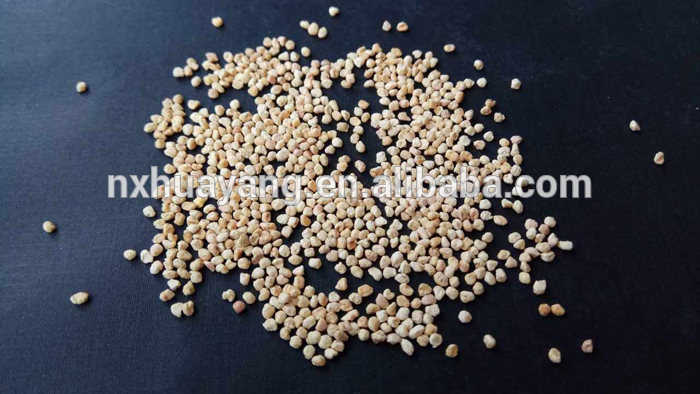 Product Application
 
1,can be used for the extraction of heavy metals from waste water, prevent hot thin sheet steel stick together;
2, can be used for paper board, cement board, cement brick manufacturing, it is used to do the stuffing glue or paste;
3, can be used as packing material, powder manufacturing;
4, can be used as rubber auxiliaries, the tire manufacturing process to join it, can increase the friction force between the tire and ground, increase the traction effect, prolong the service life of the tyre;
5, can be used for the dry cleaning industry, with its processed fur is clean and beautiful;
6, can be used as feed additive premix, methionine, lysine, lysine and protein powder, betaine, mildew, fungicide, preparation of various vitamins, lecithin, phytase, fragrances and Ma Du enzyme amp enzyme, choline chloride, veterinary additive products, nutrition carrier, can replace the middlings, one of the main raw materials as well as biological wash mildew fermentation products;
7, because the corn cob contains rich cellulose, hemicellulose, lignin, have been used for papermaking, biological sugar industry;
Product and Plant Display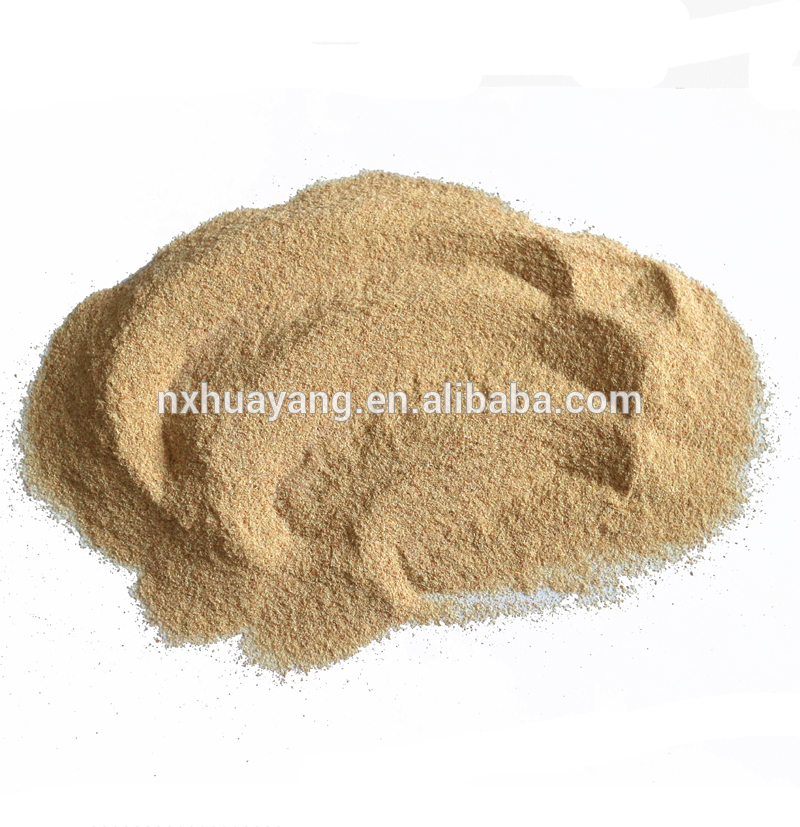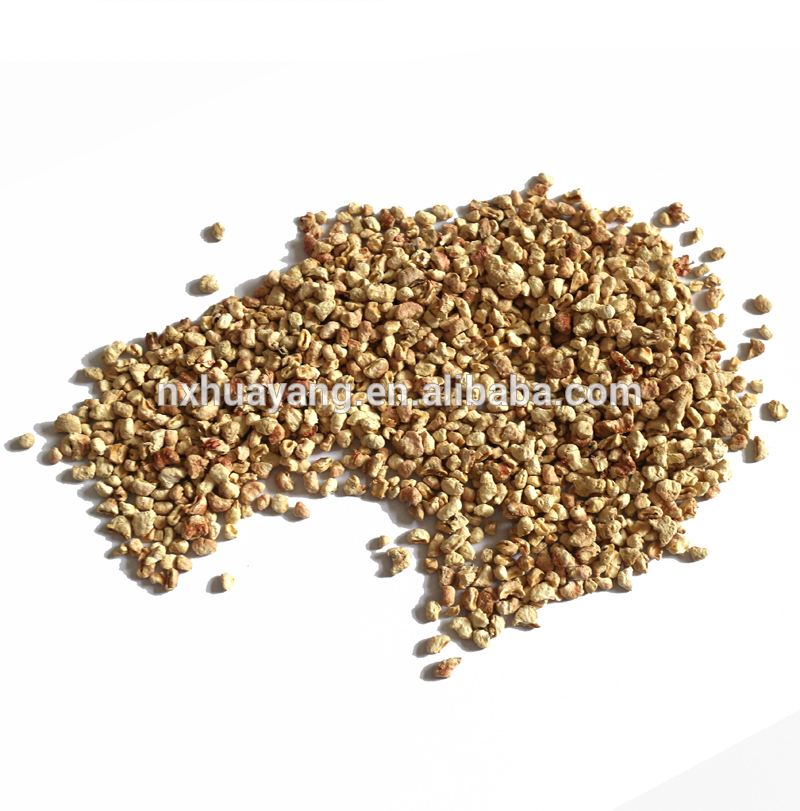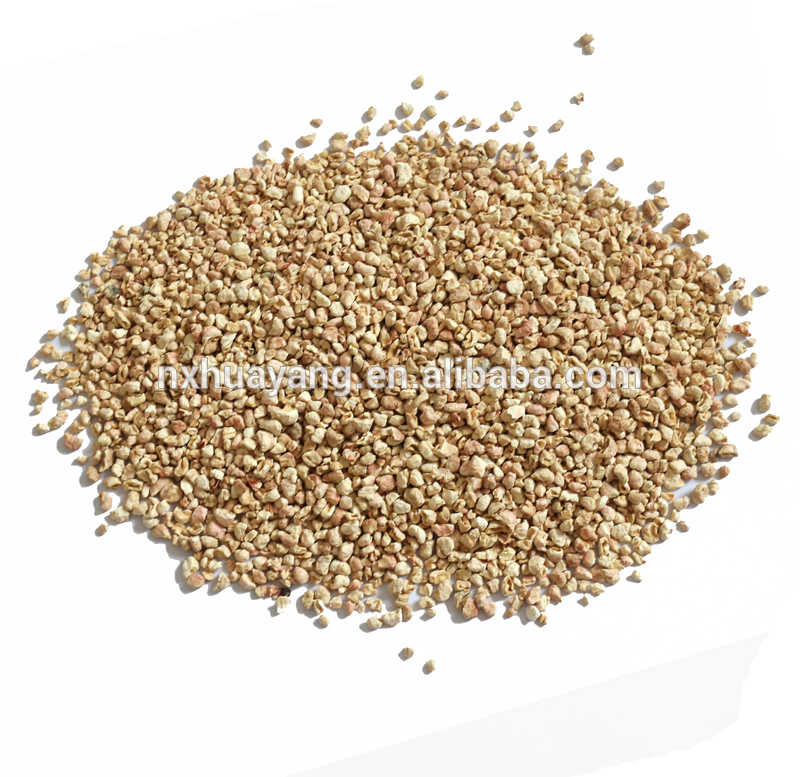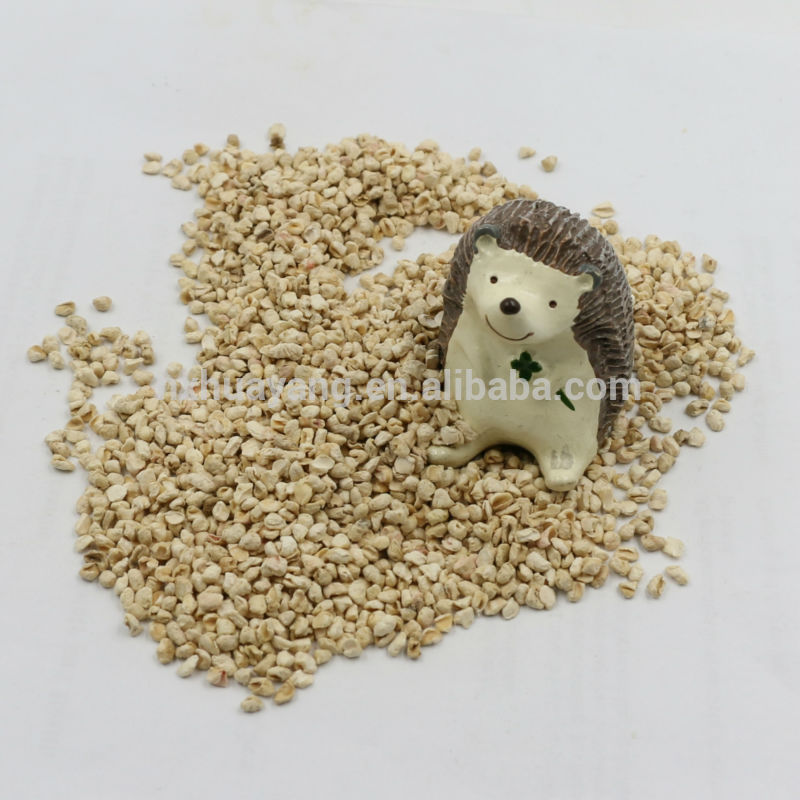 Packaging

Coconut Shell Activated Carbon products for woven bags, polyethylene plastic film bag, net weight 25 kg, the product should be stored in a cool dry place, not with toxic, harmful, smelly product mix storage.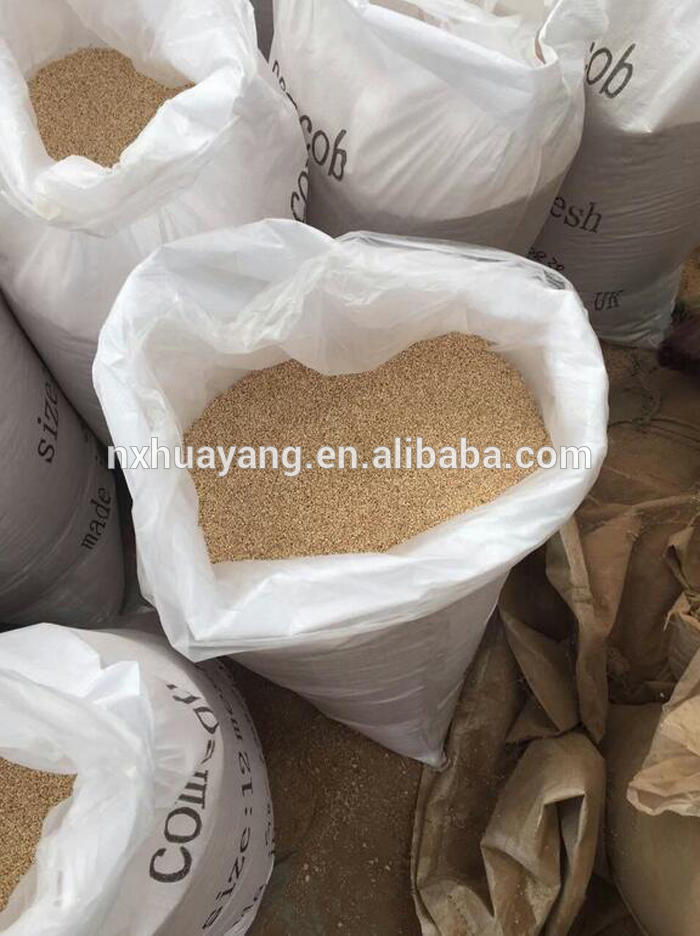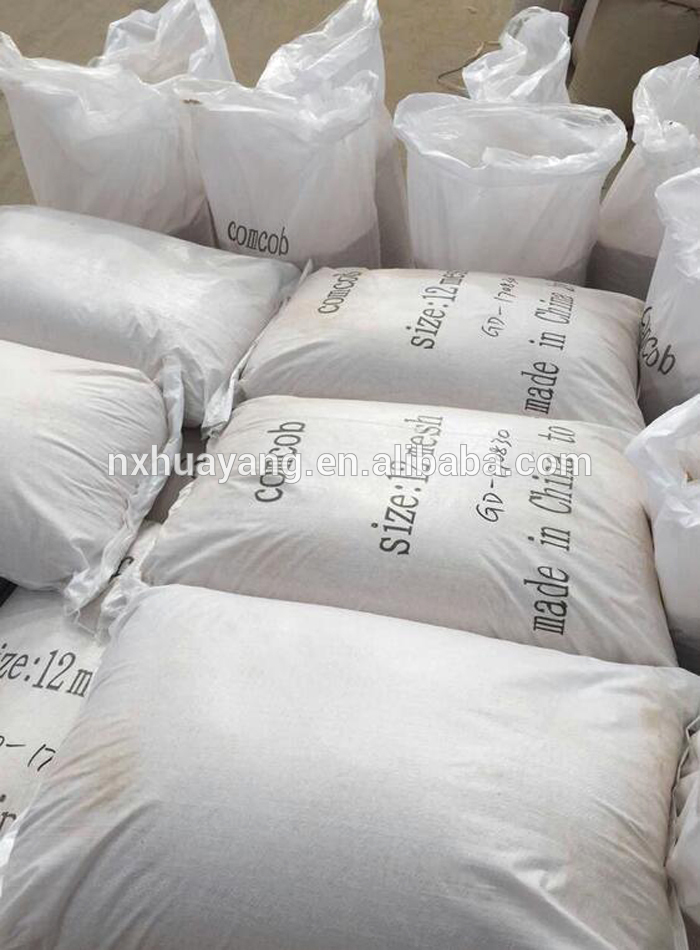 Contact us if you need more details on Corn Grit Manufacturers. We are ready to answer your questions on packaging, logistics, certification or any other aspects about Corncob、Choline Chloride Price. If these products fail to match your need, please contact us and we would like to provide relevant information.
Product Categories : Abrasive & Refractory > Corn Cob