Product specification:
Supply wood based powder for food grade
Activated Carbon
can be made to any grade of absorb ability, discolor ability, any sieve per customer's requirement. It's high rate of absorption, strong ability of discoloring help to speed the refine, catalyze and coagulate effect. It reduces user's construction and maintaining cost effectively. Powdered AC is widely used in water plant, food and medicine industry.
Uses:
Mainly used in many kinds of air cleaner, air-conditioner air condition fan, computers monitor, lampblack purification and so on. It also can be used in living domain, such as making activated carbon shoe pad, health care mattress, pillow core, the refrigerator and so on, and has good deodorizing effect. It is designed for the removal of objectionable tastes, chlorine, unpleasant odor, color spore, lead, and microorganisms. At the same time, it keeps high flow.
Advantage:
1). One of the supplier for Norit.
2). High methylene blue: 200mg/g min
3). High adsorption of caramel: 140%
4). Food grade: Using the food grade phosphoric acid which has been passed the certificate of EU food grade.
5). Low metal content: Fe content is lower than 200ppm
6). Low ash: Ash content is lower than 3% as per the raw material of China Fir.
Production process
1. Choosing the wood chips or sawdust from China fir as raw material
2. Sieving the raw material from wood sawdust to be sure the material is without pollution from the Purifying Device which is imported from Switzerland
3. Drying the sawdust in the Drying Equipment to control the moisture be around 10
4. Adding the food grade Phosphoric acid solution and catalyst to the dried sawdust to soak for 30 mins
5. Carbonized the wood sawdust which is with phosphoric acid in the rotary under high temperature, during the activation, the carbon molecular structure is changing so that the hole space and the specific surface area will be bigger
6. Testing the semi product (testing the product every 30 minutes, and 48 times a day)
7. Acid washing( washing the phosphoric acid and impurities to be divided from the carbon
8. Water washing (3 times by boiling water, 2 times by cooling water.
Specification:
Item
 
Data
 
Item
 
Data
 
Iodine value
 
900-1000mg/g
 
Methylene blue Value
 
120-160mg/g
 
Molasses
 
80-120%
 
Density
 
0.32 g/cm3
 
PH
 
5-7
 
Size
 
200mesh 90% min
 
Moisture
 
 5% max
 
Ash
 
 3% max
 
Iron
 
 80ppm
 
Water soluble
 
 3% max
 
Cadmium
 
 10ppm
 
Heavy metal
 
 15ppm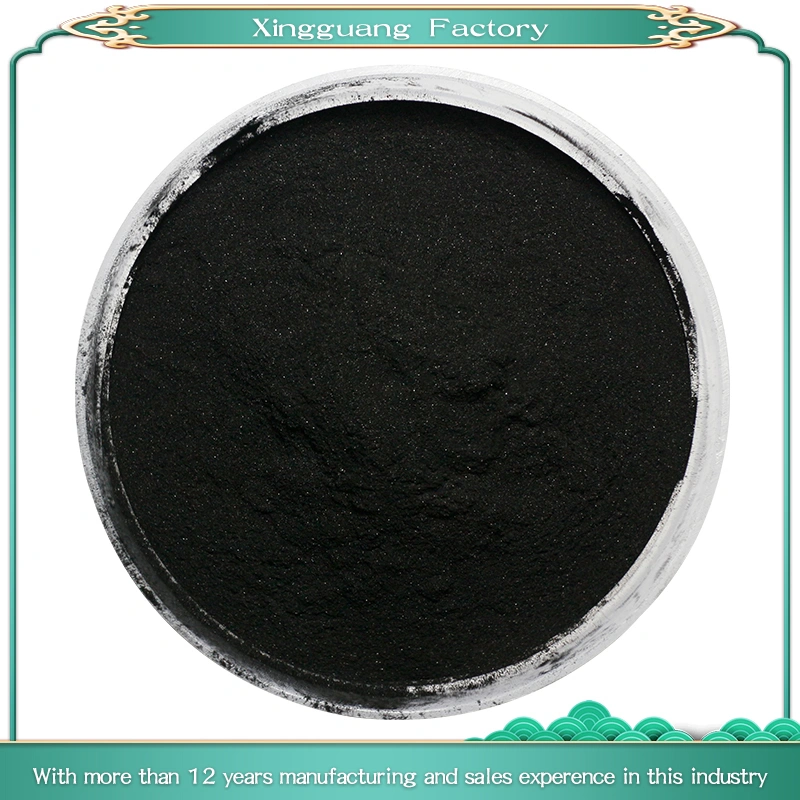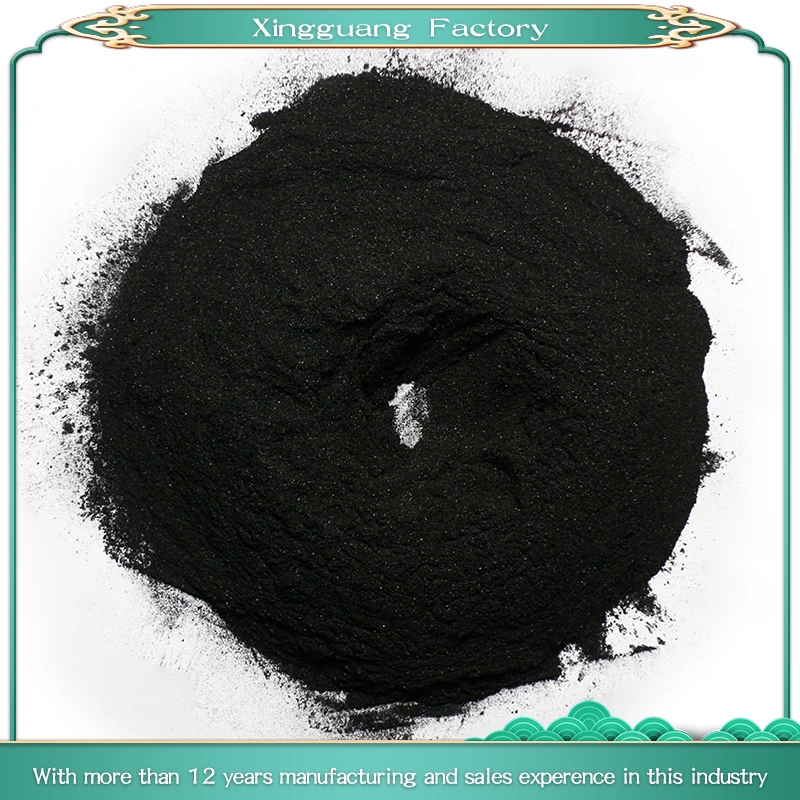 Package:25kg a bag or according customer requirement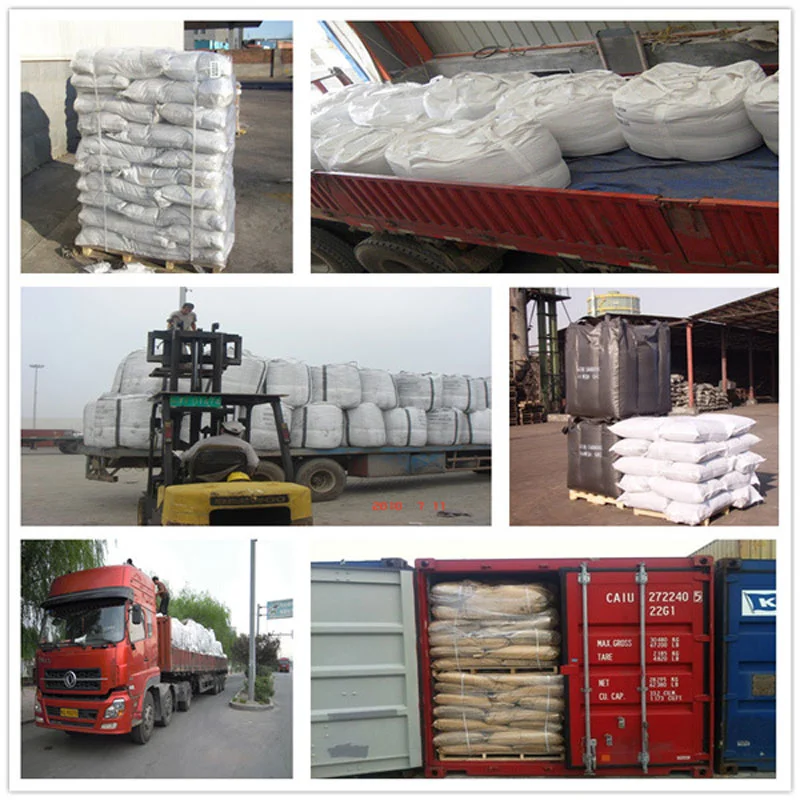 Company Profiles :
Dengfeng Ludian Town Xingguang Abrasive Factory is a professional large -scale manufacturer of activated carbon and all kinds of abrasive materials,such as
brown fused alumina
,
white fused alumina
and so on .
We integrating development and production together . We have a strict quality control system, and every step of the production process is tested at all times to ensure the best quality.
FAQ
1.Are you factory or trading company 
We are manufacturer of activated carbon and other products.
2.How about the payment?
We can accept 30% deposit?T/T,?,Western Union and so on.
3.How about the package?
Net weight: 25kg or as the customers' requirements.
?4. How can I get the sample??
We'd like to supply samples free of charge ,customer just need bear the shipping cost.
5. How does your factory?ensure your?quality??
Our company has our own technicians so that we can guarantee our products from the tip to tow, which we can have our own reputation.