filter cartridge for condensate water in power plant 40inch
Power Plant Filter cartridge
Power Plant Condensate Water Filter is a pleated cartridge which can be backwashed. It is made especially for power plant condensed water filtration applications and is made completely of polypropylene. Its pleated design has an increased filtration area and wide chemical compatibility. It provides surface filtration to ensure partial removal and effective backwash and can be installed into existing housing; no need for any changes.
Features
● Complete Polypropylene Structure
● Wide Chemical compatibility
● Pleated design increased the filtration area
● Backwash design
● Resin pre-coat can be done before filtration
● Surface filtration to ensure the particle removal and effective backwash
● Length up to 70inch (1778mm), suitable for high flow/high contaminant
● Directly installed into existed housings, no need for any changes
Material of Constructions
● Filter Media: Polypropylene
● Support/Drainage: Polypropylene
● Connection Type: Thread Performance
● Outer Diamater: 66mm, 69mm
● Removal Rating: 1µm, 4µm, 10µm
● Maximum Operating Temperature: 82°C
● Maximum Differential Pressure: 2.8Bar, 65°C
Specifications
● Prefiltration of RO, Pretreatment of sea water desalination
● Condensed water treatment for power plant
● Solvents filtration in BioPharm market
● The filtration of bottled water, make-up water, rinsing water
● Paints and coatings, Petrochemical, Refineries
● Microeletronics, film, fiber and resin
Benefits:
1.Allow high flow medium through the filter, with high efficiency, low voltage and long life etc..
2.Water enter from the filter inner, get out from outside , so the structure allows easy replacement; while intercept the pollutants into inner of the filter.
3.Because of its non-metal structure, we can dispose it environmentally-friendly.
4. β can reach 3000.
5. The filter box can be filled in many filters, has larger flow volume.
6.The filter is endurable, can apply to other filtration system economically .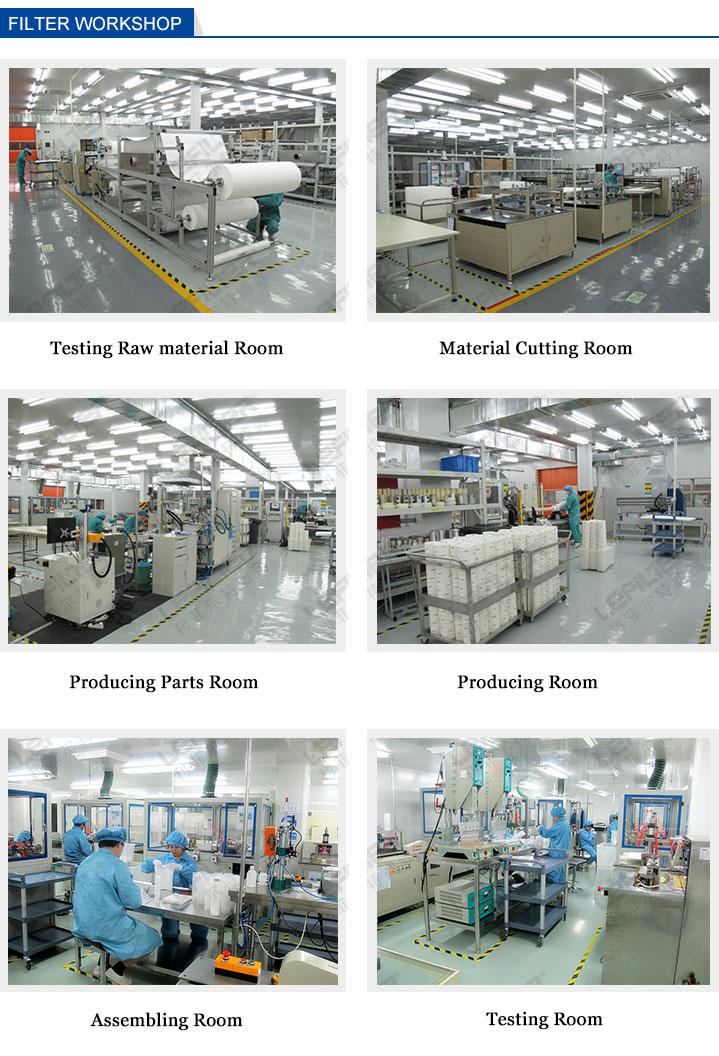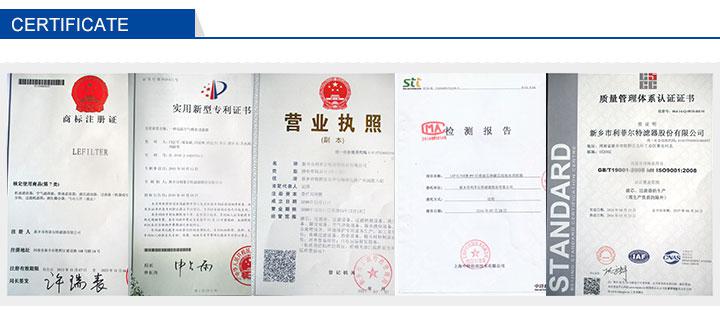 Xinxiang Lifeierte Filter Corp.,Ltd (Stock code:837936)is specialized in manufacture of filters ,filter equipment,and environment system . Located in Xinxiang City-the center of Filtration in China.Lefilter has superior R & D team, professional technical team,experienced overseas sales team and perfect after-sales service system.We Lefilter people will try our best to satisfy customers' requirements.The develop philosophy of LEFILTER is "To purify environment,To serve society,To manage faithfully and To oyrsye excellence"!What's more,there're advanced production line,test machine and R & D department.They also obtained certification like ISO9001, IQNet & CQM,SGS,CNEX etc.