The sand grain material of water sandpaper is generally Silicon Carbide, and the paper base is generally kraft paper. There are also relatively high-end ones, such as imported water sandpaper. Many of its paper bases are latex paper. Latex paper is characterized by good flexibility and stronger surface adhesion of sand particles, so the sand paper is more durable, the particles are more uniform, and the polishing effect is also excellent.
The gap between the sand particles of water sandpaper is small, and the ground debris is also small. When used with water, the debris will flow out with water, so it should be used with water. If the abrasive paper is used for dry grinding, the product debris will adhere to the gap between the sand particles, so that the surface of the abrasive paper will lose its sharpness without grinding force. Thus, its use effect can not be achieved. The number of sandpaper ranges from 80 to 7000. Of course, the larger the number, the finer the sandpaper, and the finer the sandpaper, the smoother the sand.
Product Code

Dark Green Silicon Carbide Abrasive Paper

Material:

craft paper+ Silicon carbide /Aluminium Oxide+ synthetic resin bond

Size:

Grit:

9"*11" , 230mm*280mm

60,80,100,120,150,180,220,240,280,320,360,400,480,600,800,1000,1200,1500,2000

Standard packaging:

100 sheets / paper sleeve, 1000 sheets / carton

Advantage:

·Advanced waterproof treatment process, the product has good water proof, not easy to break when used.

·Excellent scientific and environmentally friendly formula combination resin makes good flexibility, water resistance and wear resistance, high grinding efficiency, good surface finish and good consistency product.

· Sharp good-life,general purpose ,longer life time.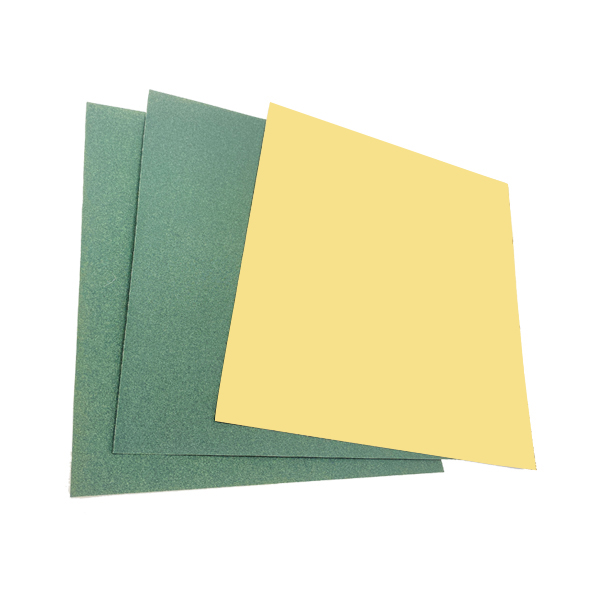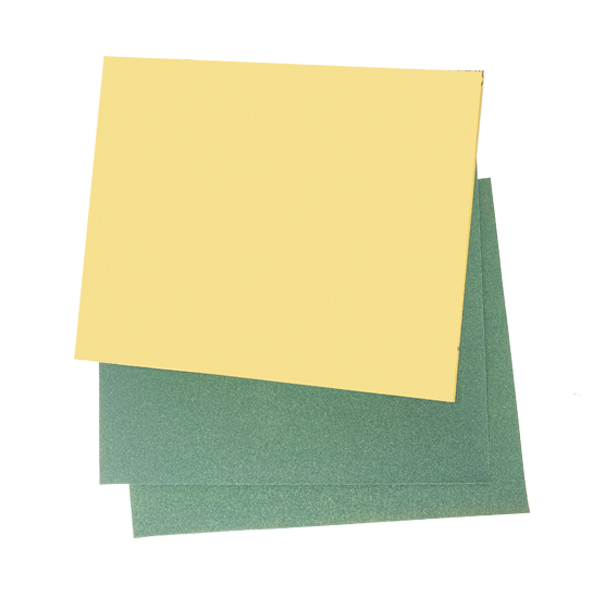 About Us
Zhenjiang Dinghui Abrasives Tools Co., Ltd. is a professional manufacturer of sandpaper. All kinds of sandpaper produced by the company are made by strictly selecting first-class silicon carbide or alumina abrasives, using imported special latex paper, and selecting different high-strength all resin adhesives according to customers' use requirements, through advanced high-voltage electrostatic sand planting process. The company has perfect R & D institutions and capable technical team, and establishes the quality concept of all employees "Survive by quality and expand the market by reputation," In addition to providing you with standardized and serialized sandpaper products, we can also meet your special requirements and specially manufacture non-standard coated abrasive tools and special-shaped products for you. Since the sandpaper series products produced by our company were put on the market, they have not only been widely welcomed in the domestic market, but also exported to 30 countries and regions such as Southeast Asia, the Middle East and Africa, America and Eastern Europe, enjoying a high reputation Reputation. Warmly welcome friends from all walks of life to visit, investigate and negotiate business!